Seeking Administrative Assistant 6/6/16
Crosby United Methodist Church will be taking applications for the position of Administrative Assistant through June 2016. This position requires many personal and inter-disciplinary skills. Most of all this position requires a person who can work confidentially in a Church environment, and work with and be immediately under the supervision of the Pastor. Full listings of the duties are included in the complete job description and can be requested from the Church Office (office@crosbyumc.org), or the Pastor (Jamie@crosbyumc.org). This is presently a part time position and compensation will be commensurate with job responsibilities as well as applicants qualifications.
Please send resumes to Jamie@crosbyumc.org and we will interview those applicants that appear to have the skill set we are looking for.
Learn more about our youth!
Online Giving Now Available Through
HeartSpring Methodist Foundation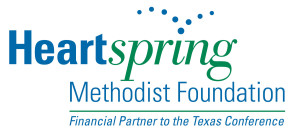 Catch the Wave of God's Love