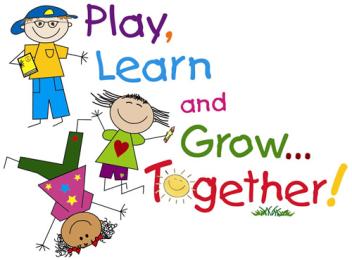 Phone: 281-328-5460 Email: weekday.school2@gmail.com
Belinda Armstrong- Director
Thank you for your interest in Crosby United Methodist Weekday School.
Below you'll find general information about our school as well as all forms in our registration packet.
Completed registration packets and all required fees may be dropped off at the Weekday School office beginning:
March 6th 28th at 7:30 am for currently enrolled families and church members,
March 27th at 9:30am for other perspective students.
Packet drop off will continue through May 15th. Our hours are Monday through Thursday from 7:30 a.m.–4:30 p.m. After May 15th, please contact us regarding summer hours or drop off at the main church office.
You may also mail the registration forms to:
Crosby Methodist Weekday School
Registration is not considered complete unless the appropriate fees have been paid in full and all required forms are completed and submitted.
About Our School
The Weekday School (WDS) program has been a ministry of the Crosby United Methodist Church (CUMC) for over 40 years. We are licensed by the Texas Department of Family and Protective Services (TDPRS). As a licensed school, we undergo annual inspections by the TDPRS, the Harris County Fire Marshal, and the Harris County Health Department. Our director has met the criteria to be a licensed director in the state of Texas. Our director and teachers are certified in first aid and CPR and all staff members also participate in over 25 hours of early childhood continuing education each year.
Mission & Philosophy
The primary purpose of the WDS program at CUMC is to provide a well-rounded early childhood program for the Crosby community and surrounding areas. We strive to provide a program where children ages 2 years through 5 years can grow and develop spiritually, cognitively, physically, emotionally, and socially within a Christian environment. We believe each child is a gift of God, a unique person valued for his/her own worth, who is growing and learning independently. A love of learning is fostered through participation in a wide variety of activities to encourage growth in all areas.
Enrollment Eligibility
The Crosby United Methodist Weekday School is open to all children who are at least two years old before September 1 of the current year through those who are five years old and have not yet started Kindergarten. All children must be completely potty trained except those in the two-year old class.
Space is limited every year in our Weekday School, so please return your

completed application and fees

as soon as possible. If you have any further questions, please contact the Weekday School office at 281-328-5460 or weekday.school2@gmail.com.
Our school does not discriminate based on gender, race, color, nationality or ethnic origin.
We welcome children of all faiths; however, our curriculum and philosophy are based on Christian beliefs.
Enrollment shall be open to any child, provided we can meet the needs of that child.
Please print and complete the following forms for your registration.